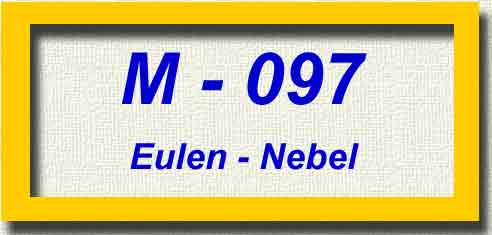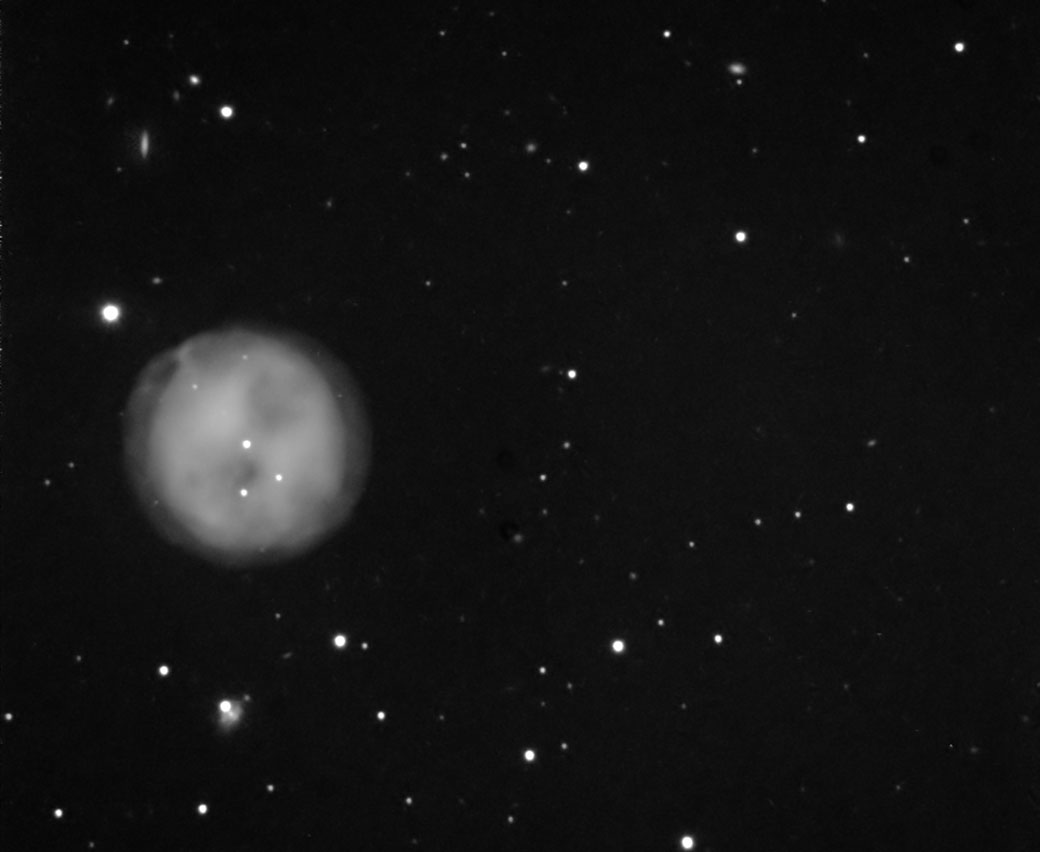 M - 097 , ein planetarischer Nebel, wurde von P. Mechain entdeckt. Dieser Nebel im Sternbild Ursa Maioris gehört zu den lichtschwächeren Objekten des Messier Katalogs mit einer visuellen Helligkeit von 12 mag. Im Hintergrund befinden sich einige nebelige Objekte, bei denen es sich um sehr ferne Galaxien handelt. Die Masse des Nebels beträgt ca. 0.7 Sonnenmassen.
M-097, a planetary nebula, was discovered by P.Mechain. This nebula in Ursa Maioris is one of the fainter objects in Messier's catalog. It's visual brightness is only 12 mag and it's mass is about 0.7 solar masses. In the background there are some nebolous objects which might be distant galaxies.
Bilddaten:

Objektdaten:

Luminanz:

75 min / (10min sub) / 1x1
Name:
M - 097 / Owl - nebula

Luminance:

Name:

RGB:

RGB:

Optik:
SC 10" / 10
Rekt.:
11 h 14m 47.7 s

Optic:

Rect.:

Montierung:
Paramount GT 1100 S
Dekl.:
+ 55° 01' 07"

Mount:

Decl.:

Kamera:
SBIG ST-8XE
Typ:
Pl Nb

Camera:

Typ:

Nachführung:
Guide Chip / 0.6 s
Sternbild:
UMa

Guiding:

Constellation:

Filter:
IR - Astronomik
Entfernung:
2600 Lj

Filter:

Distance:

Ort:
Star-Lodge
Winkeldurchmesser:
3.23 '

Location:

arc.:

Datum:
01. Feb. 2006
Größe:

Date:

Size:

Bearbeitung:

OPS / CCDSoft / PS cs

Processing:
No reproduction of these images and pages are permitted without written approval.