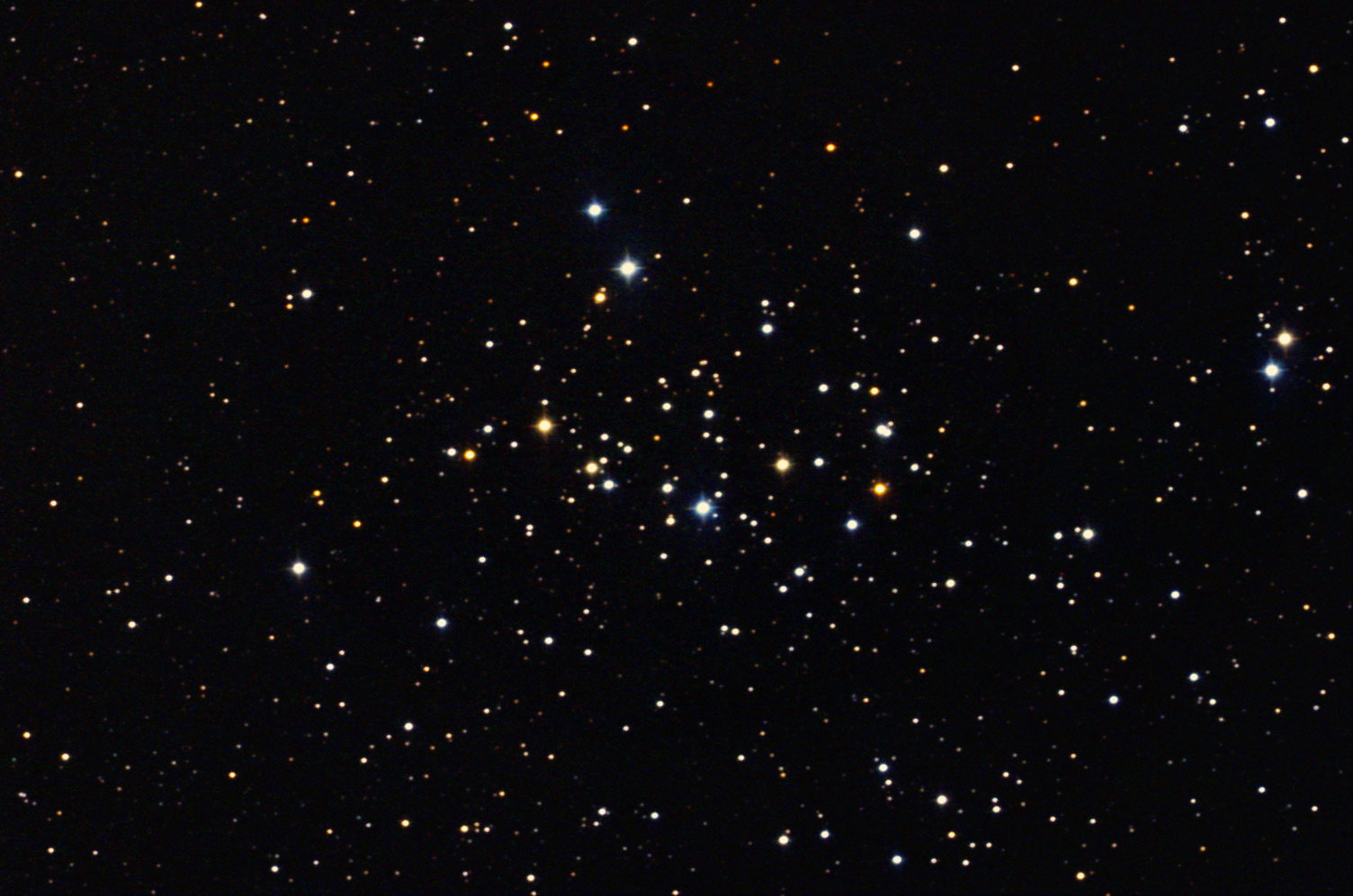 click here for full resolution
NGC 1342 ist ein offener Sternhaufen im Sternbild Perseus, der aus ca. 60 Sternen besteht. Bereits mit einem Fernglas lassen sich die 8 hellsten Sterne gut erkennen. Der Haufen wurde von W. Herschel entdeckt und wird auf Grund seiner Spektralklasse auf ca. 350 Mio. Jahre eingestuft.
NGC 1342 is an open Cluster situated in Perseus. Of its around 60 stars eight can allready be seen by binoclulars. The cluster was discovered by W. Herschel and is about 350 million years old.
= = =
Bilddaten:

Objektdaten:

Luminanz:

-
Name:
NGC 1342

Luminance:

Name:

RGB:
RGB 1x1 12x 60 / 78 / 120 sec

RGB:

Optik:

Mk 69

( F:900mm / f/6 )
Rekt.:
03 h 39m 42s

Optic:

Rect.:

Montierung:
Paramount

GT 1100 S

Dekl.:
+ 37° 21'

Mount:

Decl.:

Kamera:
SBIG ST-8XE
Typ:
OCl

Camera:

Typ:

Nachführung:
10/1000 Mak + ALccd 5 Guider
Sternbild:
Per

Guiding:

Constellation:

Ort:
STAR-HILL
Entfernung:
~ 2.160 Lj

Location:

Distance:

Datum:
21.10. 2008
Winkeldurchmesser:
14 '

Date:

arc.:

Bearbeitung:
Größe:

Processing:

Size:
No reproduction of these images and pages are permitted without written approval.